Building problems such as wall cracks, roof water leaks, ground settlement, and etc. no longer a new common topic to the public in Malaysia. Many people are concerning and headache about these arising building defects, and face a lot of difficulties to engage the right professional contractor to solve the defect.
Building Defects can be caused by several reasons below:
Design defect
Material defect
Workmanship defect
Aging of the building
Act of god
Thus, Building Doctor is established as a building repair specialists who are expert and professional in solving various kind of building defect such as building structure crack, ground settlement, water leakage in wall or roof, etc. We aim to deliver ultimate professional repairing services and provide peace of mind to all building owners and building management. Ultimately, Building Doctor will be the most preferred building repair specialist in Malaysia.
Lastly, always remember and take important notes that building defects shall be rectified immediately once discovered to avoid the defect get worst over the time which may lead to higher repairing cost and public safety.
[bodymovin anim_id="308" loop="true" align="center"]
BRS Building Services Sdn Bhd is established in the year 2017. We consist of a professional engineering background team with real practical engineering consultancy experience.
Our personal past experience involved in many building designs, construction, and inspection, including residential, commercial, and industrial projects. We conducted various professional building inspection with detailed professional reports to various Management Corporation (MC), office towers, developers, and etc related parties especially at Kuala Lumpur, Selangor, Klang Valley, and Johor areas. Besides to liaise with local authorities for approval.
With our extensive knowledge and understanding in Uniform Building By-Law (UBBL Malaysia), as well as design code and standard, we are able to recheck, rectify, and propose correct methods to solve the building problems for long term. We believe Building Doctor can provide effective building repairing services to solve your never-ending building issues.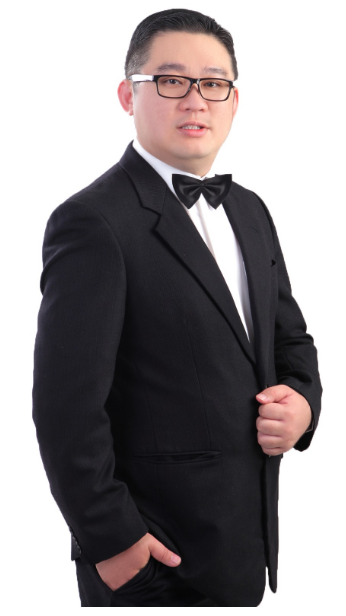 Ir. Dr. Justin Lai is a registered Malaysian, ASEAN, and International Professional Engineer, specialising in civil & structural engineering. He has vast project design experience in various types of development like high-rise apartments, landed residential, commercial, industrial building, and factories, as well as experience in building inspection and building audit. His expertise including dealing with developer, contractor, lawyer, and Management Corporation to handle various building problems especially in structure crack, ground settlement, after fire structural investigation, and water leakage issues.
Currently, Ir. Dr. Justin is playing an active role as the Investigating Committee of the Board of Engineers Malaysia (BEM). He is also the Committee Member of The Boss Club of Malaysia and Registered Property Manager (PM) of The Board of Valuers, Appraisers, Estate Agents and Property Managers (BOVAEP). Besides, he was the Industry Advisory Panel of Universiti Tunku Abdul Rahman (UTAR) from the year 2015 to the year 2018.
Ir. Dr. Justin's creative leadership and business acumen won him one of the Top 30 Finalists in the Junior Chamber International Ten Outstanding Young Malaysian (JCI TOYM) Award in the year 2014 and 2016. He was awarded The IEM Young Engineer Award 2015 by the Institution of Engineers, Malaysia; and was selected as one of the Top 30 Semi-Finalists in the JCI Creative Young Entrepreneur (JCI CYEA) Award in the year 2016 and 2017.
Ir. Dr. Justin Lai Woon Fatt
B.Eng (Hons) Bachelor of Engineering (Honours) (Civil)
M.Eng Master of Engineering (Civil)
DBA Doctor of Business Administration
P.Eng Professional Engineer with Practising Certificate
ASEAN Eng. ASEAN Engineer
ACPE ASEAN Chartered Professional Engineer
APEC Eng. APEC Engineer
IntPE International Professional Engineer
MIEM Member of The Institution of Engineers, Malaysia
MREAM Member of Road Engineering Association of Malaysia
MGBC Member of Malaysia Green Building Confederation
PM Registered Property Manager
MBA, B.Eng (Hons) Mechanical
Mr. Michael Ang graduated from Universiti Teknologi Malaysia (UTM) with Bachelor of Engineering (Mechanical), and graduated from Universiti Malaysia (UM) with Master of Business Administration (MBA). He joined several engineering related companies which specialised in project management, mechanical & electrical engineering, and business development.
With more than 8 years' experience in engineering journey, Michael familiar with various kinds of building defect problems and most importantly knows how to deal with it. He understands the importance of public safety and thus never compromise with it. With his numerous project experiences, he aims to provide effective and efficient building repair solutions to all stakeholders, ultimately makes Building Doctor become the most preferred building repair specialist in Malaysia.
Michael is a very humble, friendly, and helpful person. He always puts customer needs first before himself. Customers always return with a big smiley face when dealing with him. Approach him with your building problem, he will definitely give his best service to you!
Mr. Simon Low graduated from Universiti Teknologi Malaysia (UTM) with Bachelor of Engineering (Mechanical – Materials). After graduated, he joined the insurance and finance industry for 4 years and gain various knowledge especially in insurance, finance, marketing, and customer management. He made a big turn came back to the engineering industry at the end of the year 2015 with his mission to contribute to engineering society.
Since the year 2015, Simon has been actively involved in engineering company' strategic planning and execution including branding and communications, product development, information technology, as well as external affairs with government agencies. With the establishment of BRS Building Services Sdn Bhd, Simon committed to shaping Building Doctor as one of the most preferred building repair specialist in Malaysia, by delivering ultimate professional repairing services to stakeholders.
Simon is a very detailed person, who is strict and discipline, not only to himself but to all the employees. He understands that a small mistake in building and construction, it can bring a big disaster at the end. All he wants is to make sure the customer can get the best services and return with peace of mind.